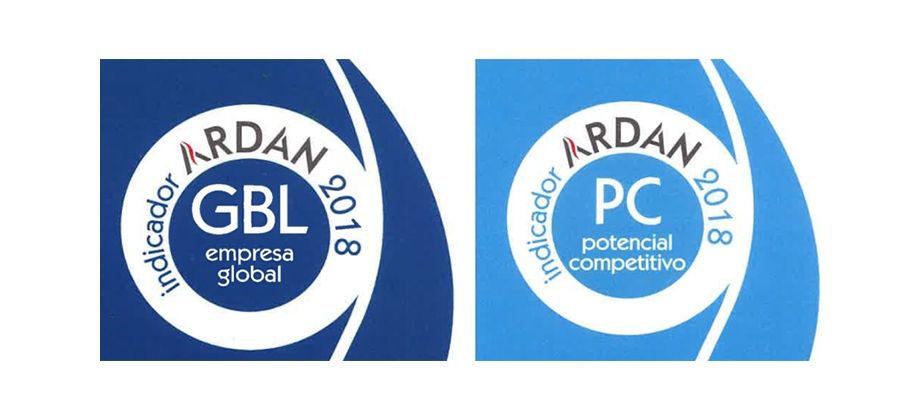 A Coruña, 16 November 2018. Incoga Smart Building has obtained the ARDÁN seals in the GLOBAL COMPANY and COMPETITIVE POTENTIAL COMPANY 2018.
ARDÁN is an entity where indicators identifying the companies with the most revenues, the most efficient, the most productive, value creators and those that have excellent management skills are announced.
The indicators are methodologically supported, reviewed and updated every year with the aim of analysing the business reality and providing companies with measurement tools for a better strategic and competitive positioning.
The companies that are leaders in their activity and solve in an outstanding way aspects related to business management stand out.