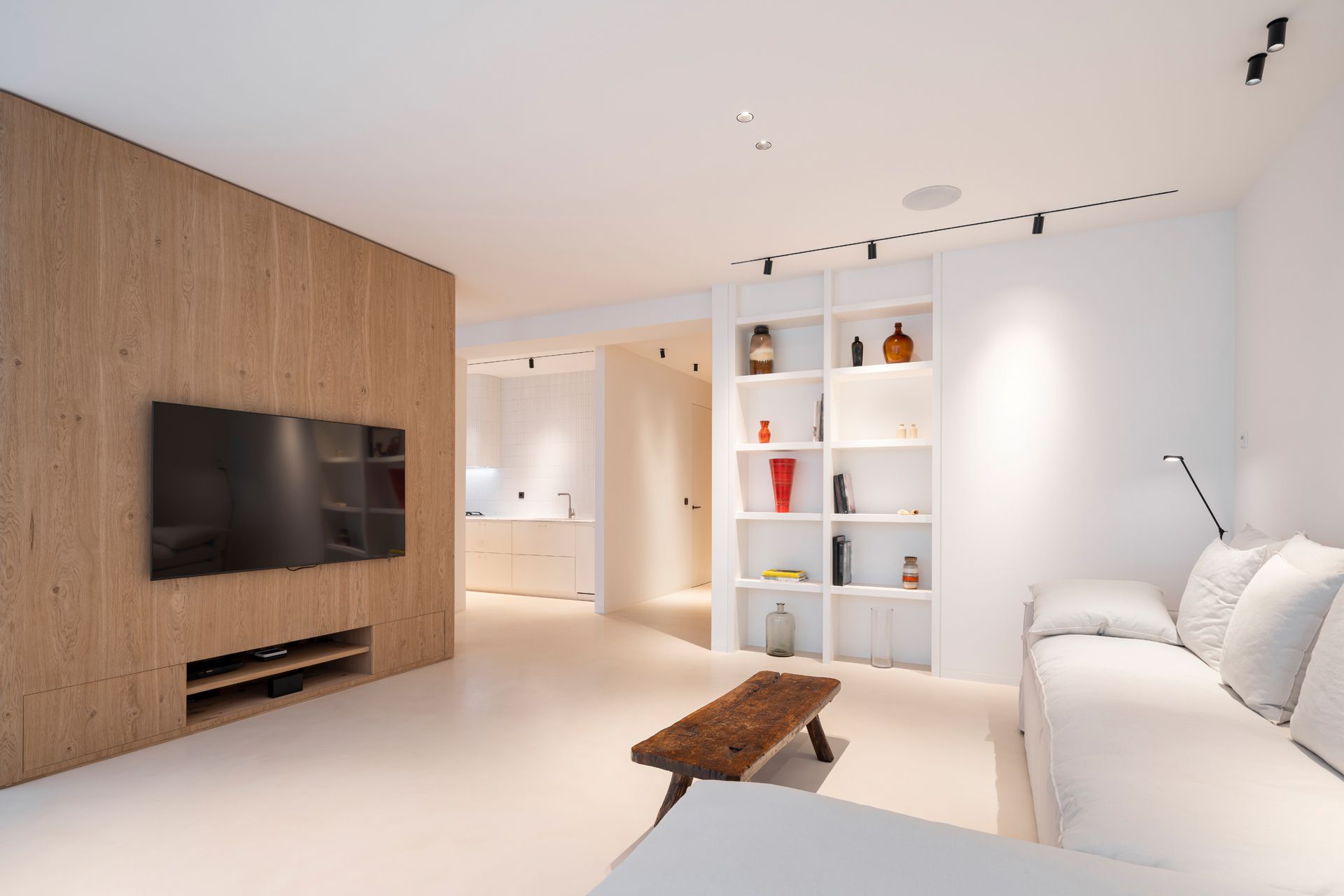 A Coruña, 7 June 2023. INCOGA has completed the remodeling work on an outdated apartment to convert it into a new space characterized by functionality and a marked minimalist style.
The project, signed by the architecture studio Dous de Vinte, contemplated the complete transformation of the property based on a redistribution of spaces that would respond to the needs of its users. In this sense, the common areas have an open distribution, which flees from the fragmented, traditional, pre-existing type. Kitchen, dining room and living room are now connected and share space, blurring their limits, differentiated only by the furniture that occupies them. A new multifunctional, spacious, open-plan and flexible room that functions as the main axis of the house.
The entire house shares a common style in which clean lines, white colour, the careful lighting and the oak wood accentuate the new atmosphere of warmth and serenity that surrounds it.
Quality, design and innovation are present down to the last detail through various cutting-edge solutions. The doors flush with the wall, blending in with it until they almost disappear, offering a unique and unmistakable appearance. Likewise, the flush-wall baseboards, the curved tiles and the microcement finishes provide the distinctive touch to this unique reform executed by INCOGA.