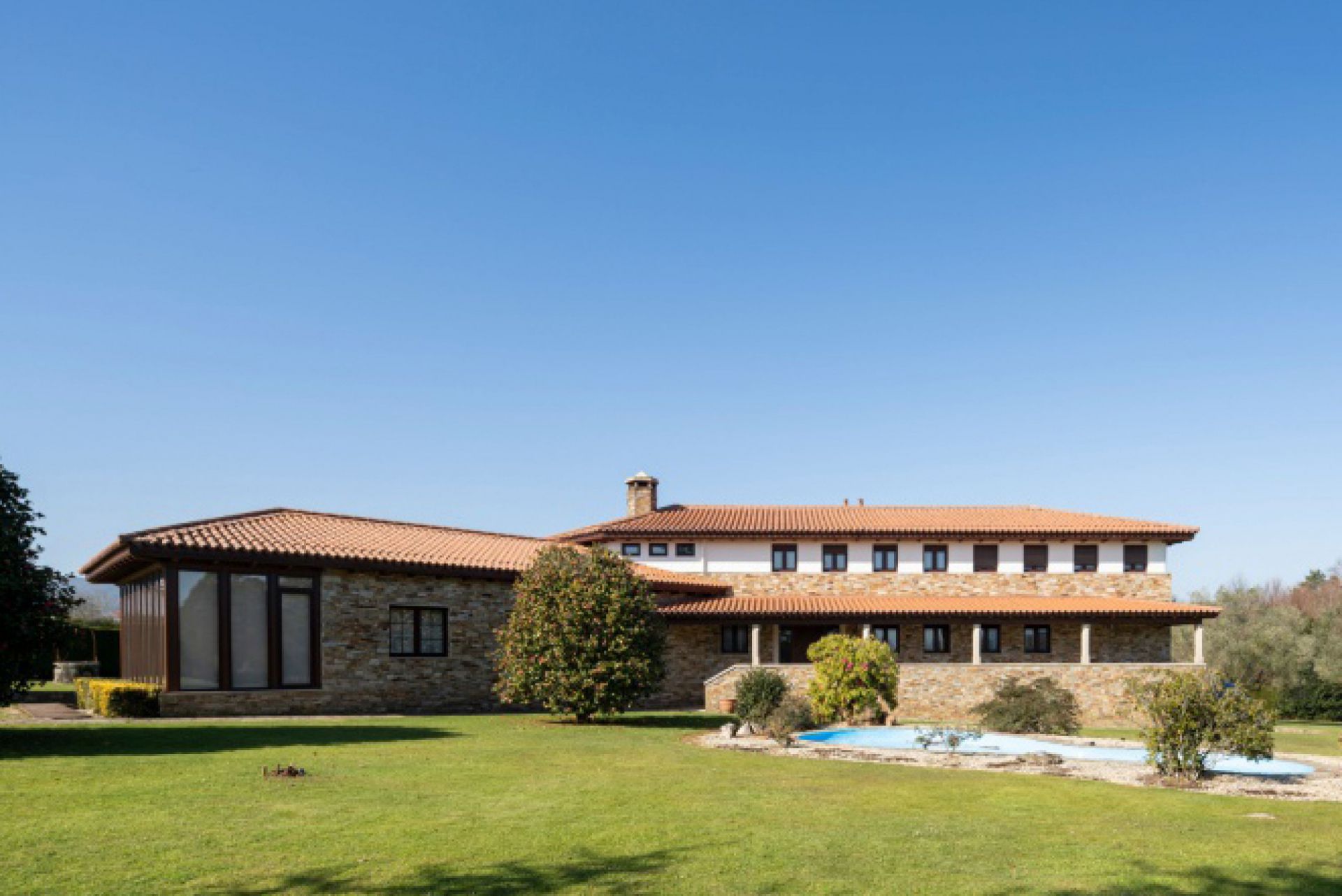 A Coruña, 7 March 2023. INCOGA has completed the integral refurbishment of a traditional, single-family house of about 400 m2 built area, located in the Galician rural environment.
AVA consulting, the studio designing the project, provides a harmonious and balanced combination of rustic and modern styles particular to the new aesthetics of the residence where warm and vibrant spaces dominate.
One of the objectives of the intervention was to achieve more space in the rooms. In this respect, a studied redistribution of the spaces was carried out from the demolition of the partitions. In this sense, the kitchen stands out, converted into a diaphanous, larger size area, allowing the integration of a dining area and a central island.
The gabled roof, with old wooden apparent trusses, is one of the elements that gives greater uniqueness to the architecture of the building. White colour finish was the option for the living room, which, in combination with the neutral tones chosen for the furniture, have doubled the brightness of this room.
The commitment to exclusive finishes such as microcements, in floors, walls and stairs, have brought a distinctive touch of avant-garde and trendy.
The work carried out by INCOGA's team also included the complete renovation of five bathrooms, carpentry and the installation of movable wooden lattices at the entrance.