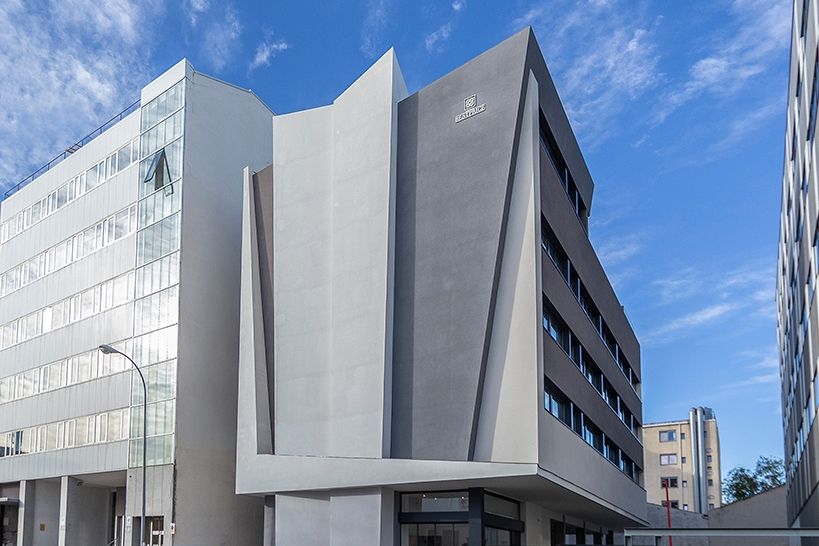 A Coruña, 23 de septiembre de 2020. On September 16, the press echoed the inauguration of the new Bestprice Madrid Alcalá hotel located in the industrial district of San Blas, executed in its entirety by INCOGA.
The inauguration was attended by the Deputy Minister of Employment of the Community of Madrid, Eva Blázquez Agudo, the deputy general director of Employment and Employer Services Offices, Luis Miguel González, the director of the Employer Office, Mar Framit, and the managing director of the Public Employment Service, Ignacio Niño.
Having a built area of more than 1500 m2 built surface and 50 rooms, a large rooftop with relaxation area and therapeutic pool, own garage with charging points for electric cars, becomes as such a point of reference in your area.
According to Oscar Sánchez, president of the hotel, "it is a great day for the city of Madrid with the opening of the hotel. We want to contribute to the economic, social and tourist opening of the Community and act as a catalyst for the economic recovery that our country needs, according to the health and protection measures required by the pandemic and which are among the most advanced in our sector. "
Click on the links to access the news in the media:
Noticia Hosteltur / 16 de septiembre de 2020
Noticia Diario de emprendedores / 16 de septiembre 2020
Noticia Nexohotel / 17 de septiembre de 2020