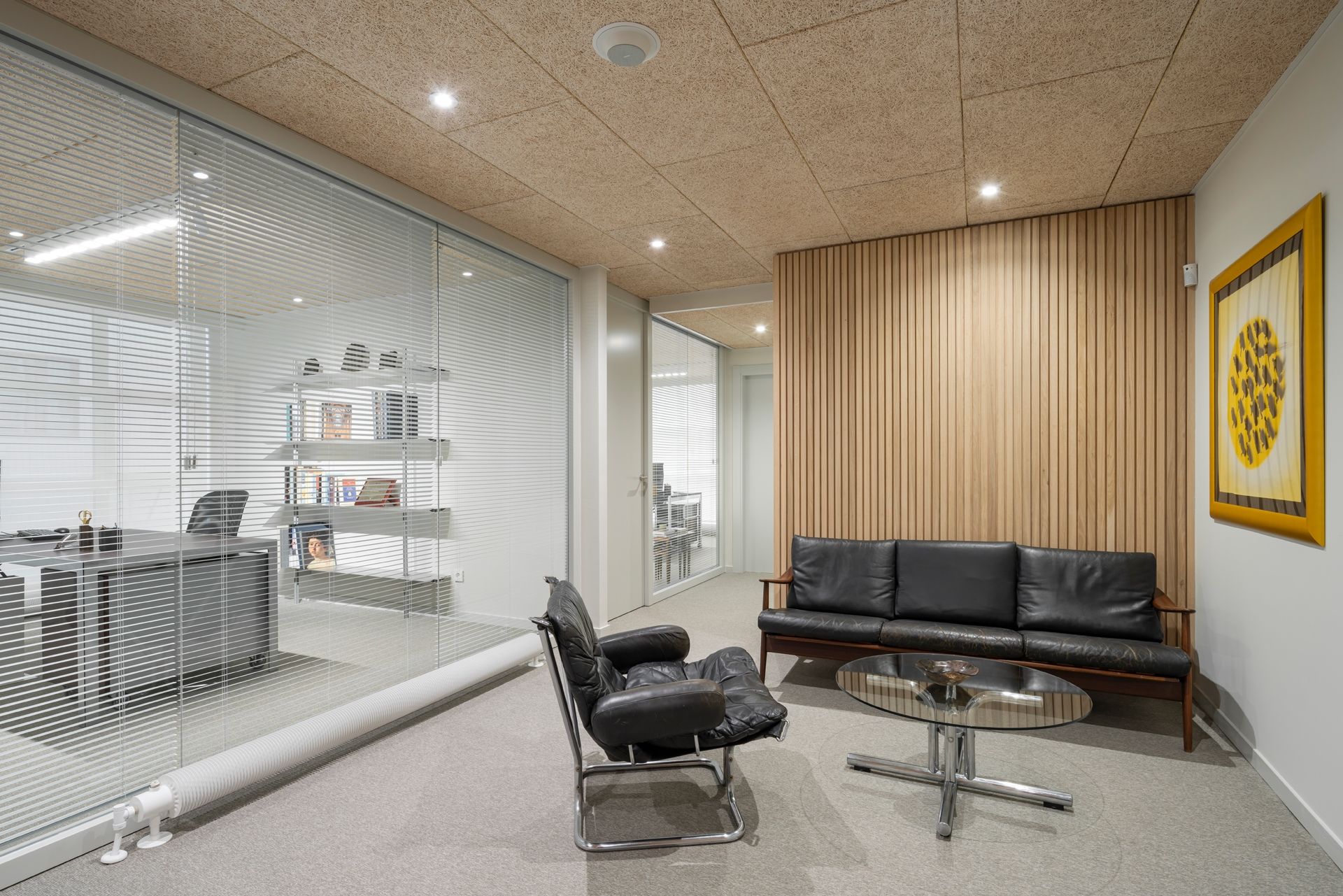 A Coruña, 1 August 2022. Comprehensive renovation of an old 200 m2 office space to convert it into a modern corporate headquarters located in the centre of A Coruña.
It is a project signed by Ana Carro architecture studio as response to the new needs of the company and its users, incorporating the latest technological advances and creating a current image characterized by a warm, comfortable and bright atmosphere.
An action in which INCOGA has resorted to state-of-the-art air conditioning and lighting systems aiming at maximizing the energy efficiency of the property and thus contributing to greater environmental sustainability. It was also implemented cutting-edge solutions in communication and acoustic ceilings have been installed for noise, echoes and reverberations reduction, generating a substantial improvement in concentration and sound comfort in the workplace.
Aspects such as brightness, warmth and harmony have been the premises in developing the new image. The key to actually achieve it were the natural wood finishes, the predominance of neutral shades, as well as the installation of carpets and blinds allowing natural light penetration.
The new architectural layout, with simple divisions, open and multipurpose spaces, generate a sense of roominess and encourage communication, interaction and cooperation. A storage area equipped with modern mobile filling cabinets stands out optimizing space use.
As a result, a new, more sustainable workplace towards the well-being of its users has been achieved.