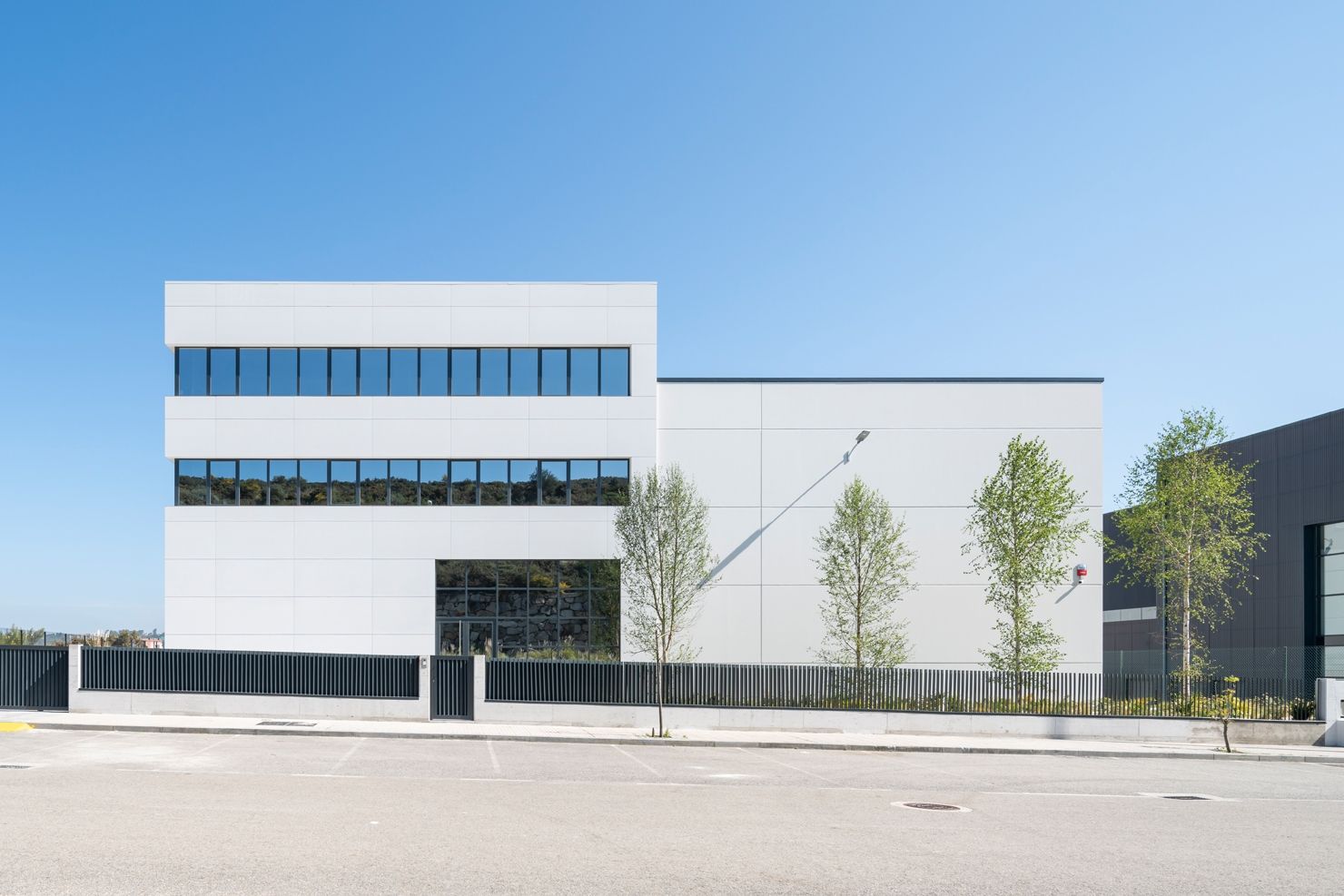 A Coruña, 11 May 2022. INCOGA adds a new project to its portfolio of the industrial segment with the new corporate headquarters of Prosaga, a company of A Coruña, dedicated to hospital medical equipment marketing.
Placed on a plot of 2,500 m2, the building is equipped with state-of-the-art technologies and consists of two separated and integrated blocks. On the one hand, an extensive open-plan warehouse that functions as a logistics warehouse and is provided with a loading dock for trucks with independent access for vans. On the other hand, a nucleus of offices, of contemporary and industrial style, distributed on three levels.
It is a Design-Build project, a pioneering management system in Spain through which INCOGA offers a 360º service, taking charge of the phases of Architecture, Engineering and Construction. In this way, the project is approached from an integral perspective from its conception with a close collaboration between the design and execution teams that generates multiple synergies. Among its main advantages with respect to the traditional Design-Bid-Build plan, stands out the short delivery term derived from a more agile decision making. In addition, through value engineering, quality is maximized and costs are reduced.
At the same time, its commitment to innovation and the incorporation of the latest trends in the sector, INCOGA has resorted to industrialized construction through the implementation of prefabricated concrete structures and panels. A cutting-edge solution with multiple benefits such as sustainability and achieving greater efficiency.
INCOGA has taken care of all parameters, materials and constructive solutions aimed at creating a harmonious and functional set. INCOGA has created a harmonious and functional set, with warm and comfortable spaces, in which natural lighting has been given prominence through large glazed windows with curtain-wall, double-skin façade.