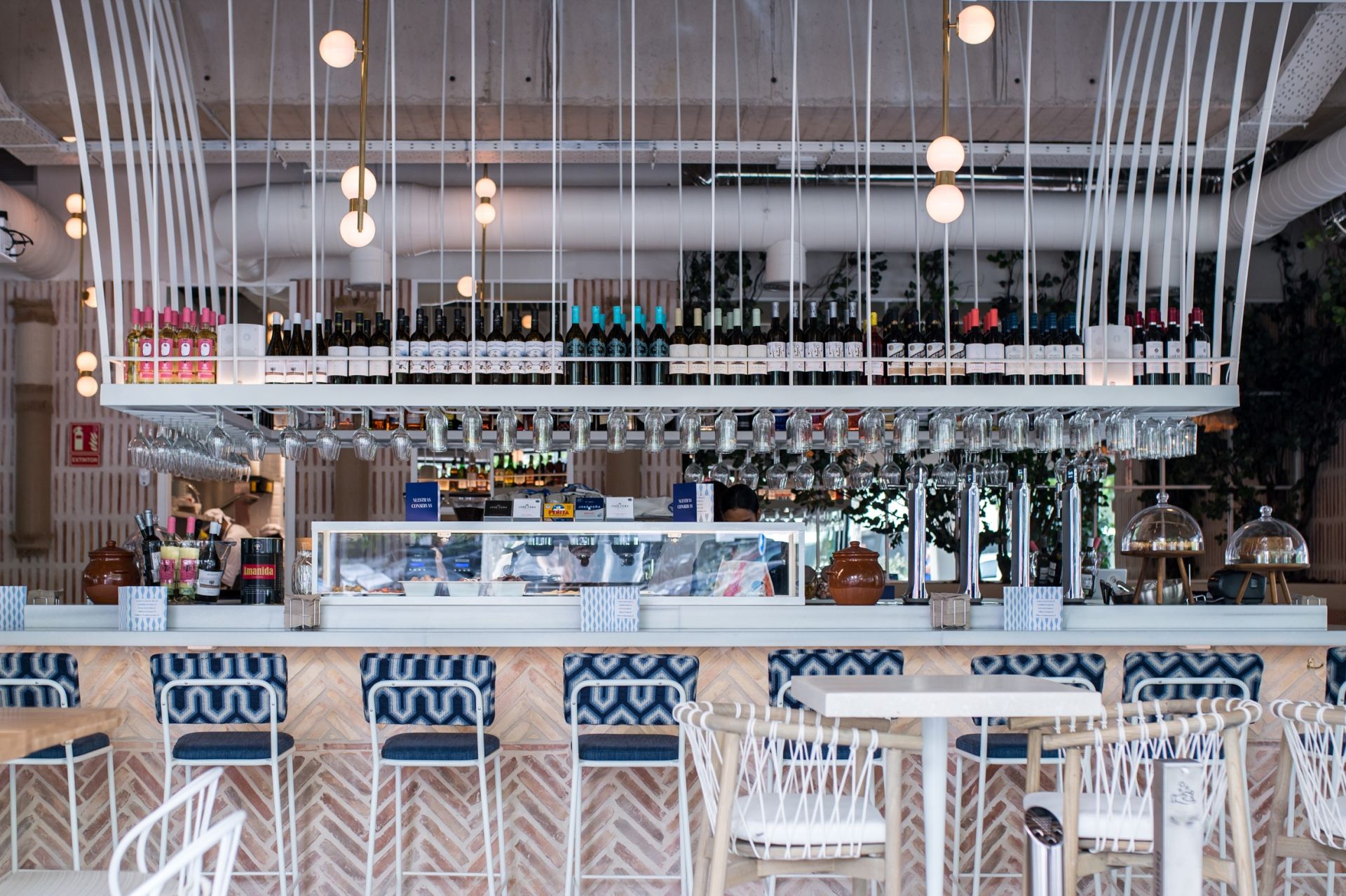 A Coruña, 28 June 2022. INCOGA has carried out, with MRGO Arquitectos studio's help, the comprehensive renovation of the new La Bientirada restaurant belonging to the Lalala Group. Located in one of the most exclusive neighbourhoods of Madrid and integrated into the Mirasierra Gallery Shopping Centre, it is a modern beer restaurant with a Mediterranean touch and its own style.
INCOGA has carried out the complete reform of the establishment starting from an open space according to the identity of the brand and paying special attention to every detail. The outcome was a very versatile space, distributed around a spectacular central bar, consisting of an area of high and low tables and a large terrace.
Its aesthetic, based on a very careful interior design and full of personality, arises from a contrast between the traditional and the industrial with finishes of the rural style and warm colours of the Mediterranean style.
This action adds to the extensive, national and international portfolio of projects performed by INCOGA for renowned fashion, hotel, restaurant and distribution firms… which ranks it to a leading position in the retail segment.