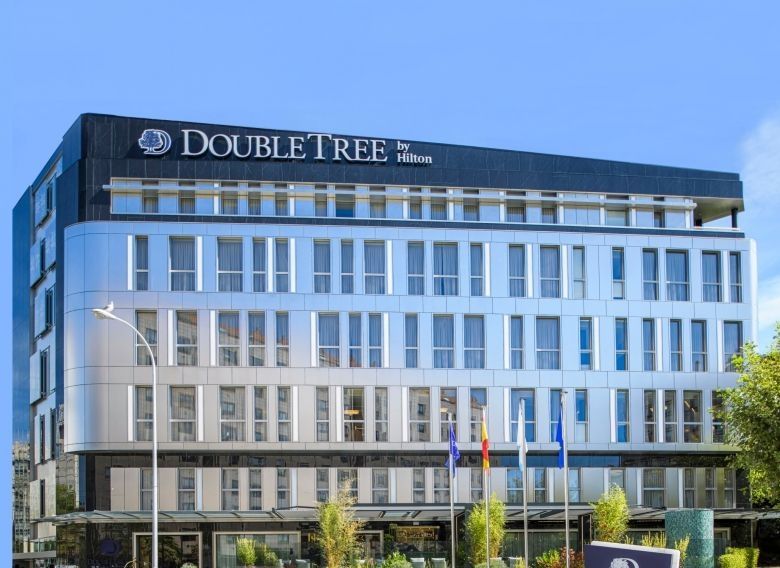 A Coruña, 25 November 2020. The DoubleTree by Hilton A Coruña hotel is the first boutique hotel in the city. Located in the centre, next to the main, cultural and leisure points of interest of A Coruña, it is located in the avant-garde style building erected in 1992 where the headquarters of Electrical Network of Spain in Galicia ran its activity.
All the aspects configuring DoubleTree by Hilton A Coruña have been taken care of to offer an incomparable stay. Thanks to its comprehensive menu and quality of services, superior facilities, luxury furniture and selected decorations, the hotel converts into the most exclusive hotel in Galicia.
INCOGA was the main contractor thanks to its extensive experience in hotel Rehabilitation works. As such, from its headquarters in A Coruña, it made available to this project all the material and human resources necessary to carry out one of the relevant works for the city in recent years.
It responded to the different construction challenges of the project, among which we emphasize the restructuring of the building as to adapt it to the new design of the hotel, the innovation and efficiency of the facilities, as well as the high quality of its materials and finishes.
"Among our competitive particularities is the participation and cooperation in different phases of the project. As such, since the start of the design phase, a Mock Up Room was put at disposal where all the agents involved and the promoter have been able to test the design of the finishes in the phase of study and technical analysis, providing the best constructive solutions, as well as during the entire construction phase through detailed and collaborative planning, with the rest of the supply chain, which has resulted in the execution of the most exclusive hotel in Galicia."