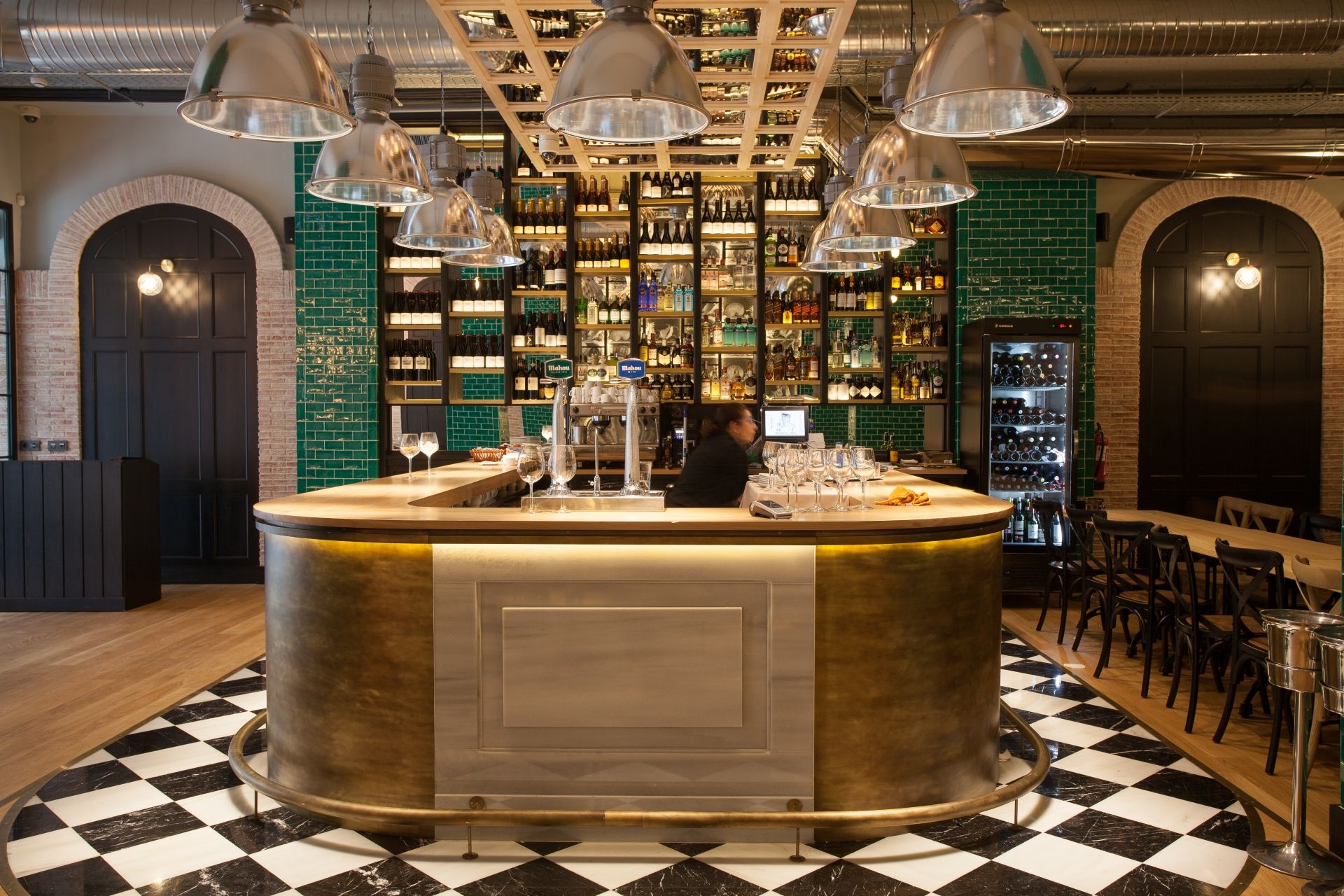 A Coruña, 29 August 2019. Incoga Smart Building completed the work of the restaurant La Penela on July 6 in the prestigious Velázquez Street in Madrid.
In the heart of the Madrid neighbourhood, carried out within 3 months, the project has consisted of the reform of the restaurant, betting on a more modern construction line than the previous one.
We are talking about 320 m2 of surface distributed on a main floor and a mezzanine with a more exclusive purpose, linked by a wooden-lined staircase with a restored antique metal forging railing.
In addition to the exposed installations and the walls covered in face bricks, the false ceiling of the bar stands out, which, with the methacrylate lower part, reproduces a mirror effect.
The rustic style furniture has been tailored using dyed pinewood.
As such, another project in hospitality is added, one of our areas of expertise.
If you can dream it, we can do it.