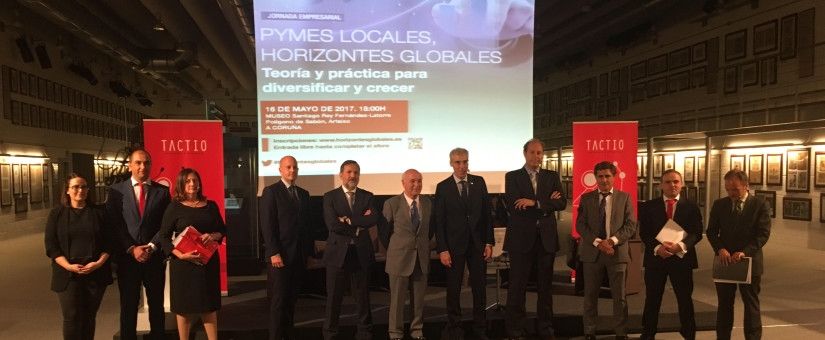 A Coruña, 16 May 2023. We have participated in the conference "Local SMEs, Global Horizons". The day organized by the consultancy firm Tactio brought together a group of managers and entrepreneurs in a day of reflection on the challenges of growth and internationalisation.
The event was attended by Mr. Francisco Conde, Minister of Economy, Enterprises and Industry of the Government of the Autonomous Community of Galicia. The Minister pointed out the importance of diagnosing the potential of companies before launching into foreign markets as well as collaboration between companies to strengthen the value chain. He highlighted companies in the contract sector that, like Incoga, were founded in Galicia and today are a benchmark in internationalisation.
Incoga shared with the participants what was Incoga's value proposition, namely, the so-called Smart Building. This value proposition is the result of an analysis of the sector and of its needs, of the marketing applied to the value proposition, consistent management in operations and correct knowledge management.