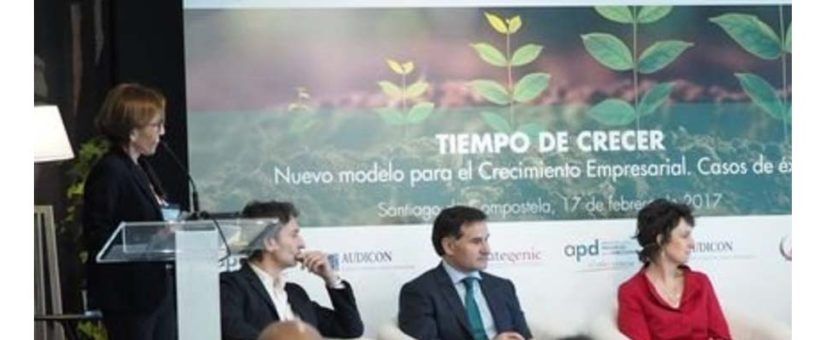 A Coruña, 17 February 2017. This morning Incoga Group participated in the conference "Time to grow. A new model for business growth". The day was opened by Mr. Francisco Conde, Minister of Economy, Enterprises and Industry, and later, several speakers expressed their point of view on the different paths in business growth.
Incoga explained its growth keys based on attitude towards change, highly motivated professional talent, explosion of commercial objectives, the Smart Building method and production management control methods.
We are very grateful to attendees and organizers for their interest in our growth model. We had a very inspirational day.