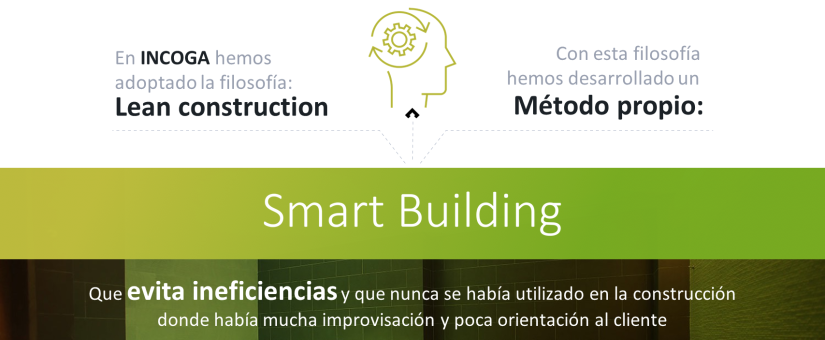 A Coruña, 13 July 2018. Last Planner System is a collaborative planning system as developed in the late 1990s by Professors Ballard and Howell, founders of the Lean Construction Institute.
Incoga Smart Building uses this tool in managing and planning our processes to streamline the workflow, reduce last-minute "surprises" and ensure delivery times to our customers.
This system allows us to plan cascade construction project starting from the end, mutually involving all the construction agents who participate in it and generating a commitment with the other industrialists.
We summarize the advantages of using the Last Planner System tool:
· Coordination: encourages communication and teamwork, establishing milestones and agreements.
· Real returns and compliance with deadlines: thanks to the monitoring of the project on a regular basis.
· Implication: Planning is the result of everyone's effort.
· Commitment: and good management of it, specifying deliverables and dates of each team/sector.
· Collaboration: logistical plan developed between all, favouring an attitude of continuous improvement.
· Transparency: all information is shared with all team members, which is also visually reflected through the Value Stream Mapping.
· Stability: clear assignment of responsibilities.
Discover the Smart Building Method!