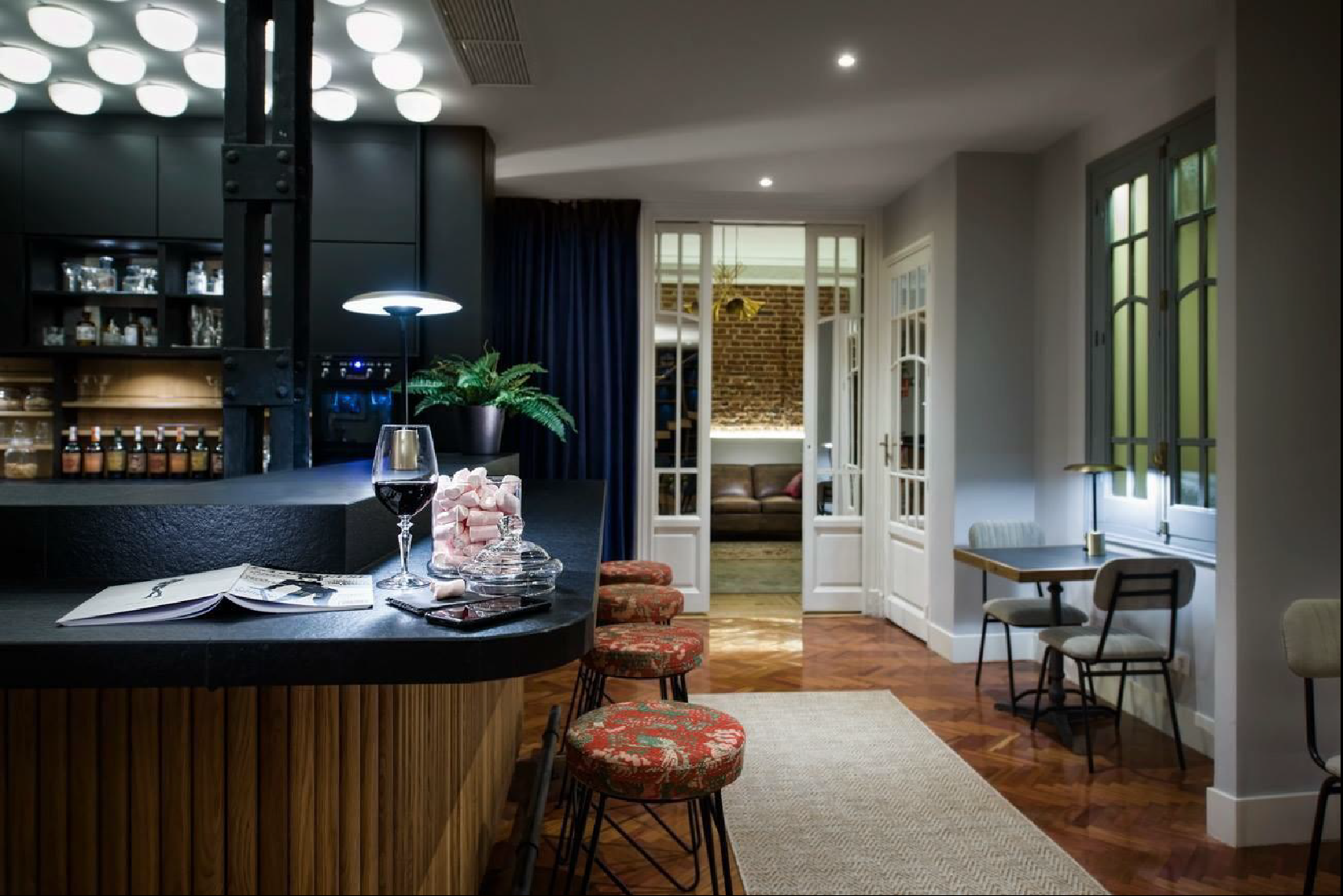 A Coruña, 18 January 2019. INCOGA presents Around Lounge Madrid Castellana works, an innovative space where belonging to a community and a lifestyle is encouraged with multiple alternatives to invest time, to combine in one place the coworking spirit, social club, private club and urban lounge.
The project, carried out at number 45 of the representative Castellana street in Madrid, on a surface of 500 m2, has consisted of the rehabilitation of two floors, both communicated by a nucleus of stairs, with spaces that mix the restoration of unique elements of the building with contemporary solutions. Visible brick cloths and recovered pinewood flooring, among others, have been discovered and maintained.
In addition, all the facilities are new, with lighting distributed in different circuits with intensity adjustment as to create different environments, making the members feel at home.
https://cincodias.elpais.com/cincodias/2018/10/30/companias/1540905206_551091.html
https://www.revistagq.com/la-buena-vida/planes/articulos/club-around-privado-madrid-rechaza-elitismo/30122
https://www.madridcoolblog.com/2018/09/around-madrid/
http://www.tmagazine.es/interior/around/
https://www.traveler.es/viajes-urbanos/articulos/club-around-privado-madrid-asequible-millennials/13562
https://madridclick.es/around-el-nuevo-club-privado-de-madrid-para-gente-joven-con-estilo/