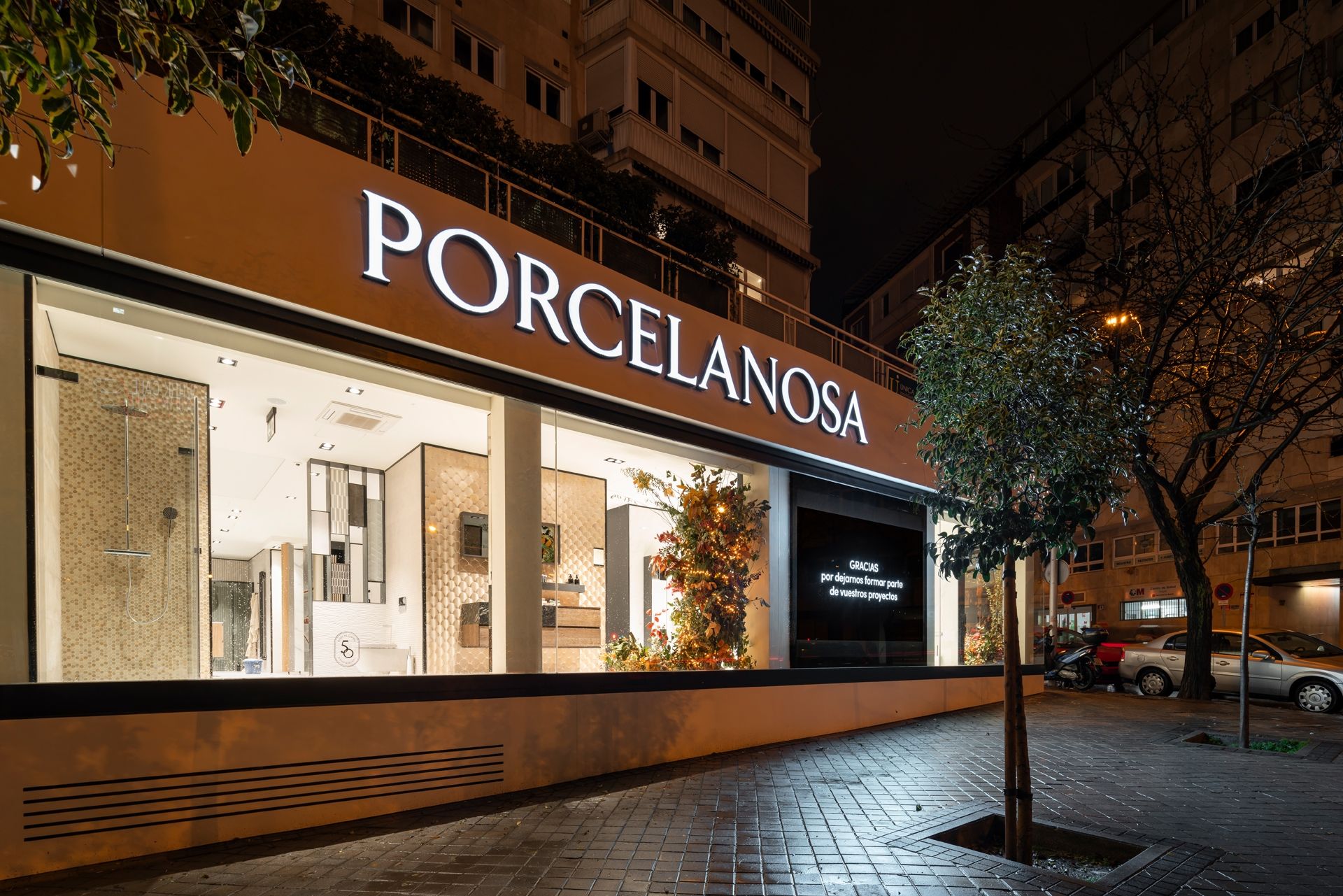 A Coruña, 9 January 2022. The new Porcelanosa commercial establishment on Concha Espina Avenue, in front of the Santiago Bernabéu football stadium, among the main commercial areas of Madrid, was completed by INCOGA. The 400 m2 showroom is made up of four different areas: ceramics and technical area, sampling materials for its detailed finishes and textures to be visualized; the water area; the terrace and thirteen environments that recreate spaces such as the living room, the bathroom or the kitchen with signature materials.
This is a new design-oriented store model. An initiative that restates the commitment of the Castellón company to move its showrooms to the centre of the cities, aiming at bringing closer its offers to the public and to the professionals of architecture, interior design and design. His opening ceremony was attended by numerous guests from the social sphere such as Nieves Álvarez, Pablo Carbonell, Marta Hazas and Javier Veiga. At the same time a range of activities stood out among which the cooking shows in charge of Tamara Falcó and Chef Bosquet.
Porcelanosa had already relied on INCOGA for previous construction of various, wide showrooms and logistics platforms, located on national and international territory.