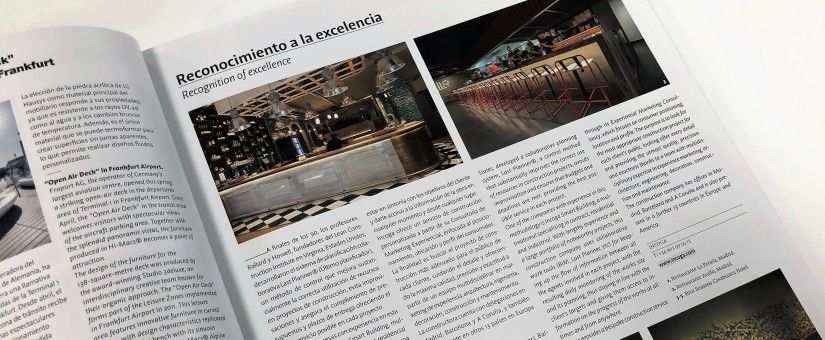 A Coruña, 5 November 2018. In issue 383 of On Diseño magazine, the readers will find a report on Incoga and our Smart Building methodology. A recognition of the application of Lean tools to construction that makes us more efficient and collaborative.
At Incoga we offer an ad-hoc construction service based on our Experiential Marketing consultancy, focused on positioning, location and consumer profile to find the most suitable project for each client's customers.
Subsequently, the construction of the physical and emotional space is designed and planned, and when completed it is about its service life and maintenance.
Today, demanding consumers are looking for spaces that leave their mark, that offer them unique emotions and experiences, and so we conceive, plan, execute and take care of Customer Experience Spaces, managing all their needs with a multidisciplinary team in experience marketing, architecture, engineering, decoration, construction and maintenance.