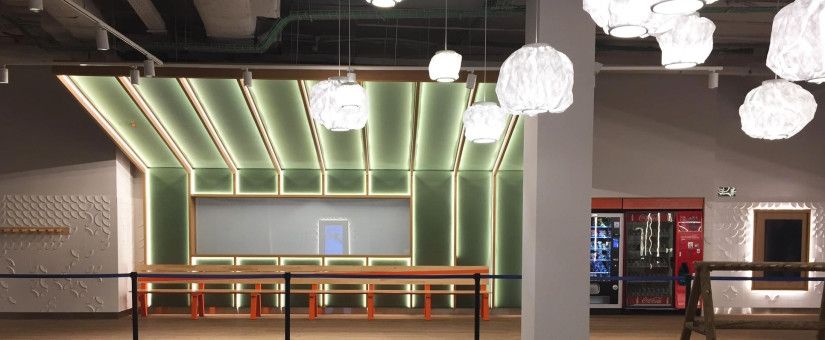 A Coruña, 13 January 2020. On October 28, Intu inaugurated the newly renovated Warm Zone in Xanad.
The challenge: 2300 m2 and 4 months of execution. Cooperation and coordination of a large group of professionals, architects, engineers, designers, Project Managers was needed…
A very short term from the award as to be able to carry out a planning and the period of the year in which the works were carried out have been the main challenges. The works started in August. Materials purchase, a challenge, which has been successfully overcome. A thorough planning of the work phases had been carried out as to collect all the necessary material.
INCOGA responded to the needs of the project in a timely manner so the users can enjoy a new experience.