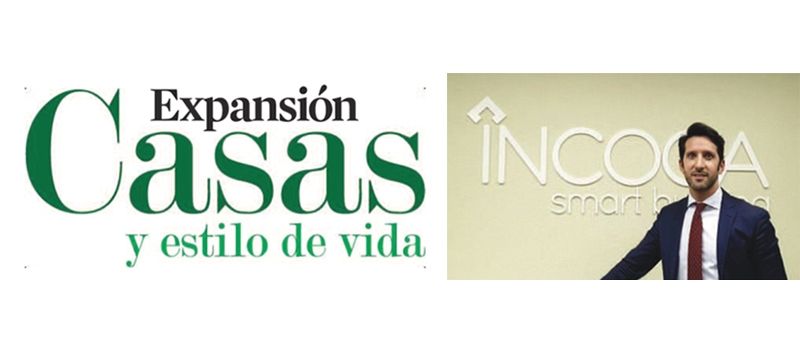 A Coruña, 3 April 2019. The past March 15, Expansión newspaper published in the supplement Casas y Estilos de Vida an interview with our Country Manager Rubén Cernadas who revealed how we turned around the crisis situation we experienced in the construction sector to became stronger and in addition, how, where and in what types of projects we work in Incoga Smart Building.
MAKE IT SIMPLE:
Listening to our customers has always been a priority and thanks to this we were able to figure out that bottom line, the customers look for companies assisting them execute architectural and interior design projects without causing them problems, they want a true partner to trust and that "makes their lives easier".
We identify the need of having everything integrated and therefore we offer 360 services, from marketing consulting to maintenance once the space is open; a personalized construction service, focused on positioning, location and consumer profile.
CUSTOMER CENTRIC:
Today, demanding consumers are looking for spaces that leave their mark, offering them unique emotions and experiences, efficient, intelligent, interconnected and functional spaces in which design plays an increasingly important role.
With all these ingredients, plus technology as an ally, we conceptualize, plan, execute and care for Customer Experience Spaces at Incoga, managing all needs and with a multidisciplinary team in experience marketing, architecture, engineering, decoration, construction and maintenance.
INTERNATIONAL PRESENCE:
The process of global expansion was also due to our customers, since with the crisis many brands were forced to leave Spain.
We become international as the market has demanded it. We currently attend in 14 countries and have 400 employees worldwide.
Click on this link to read the full interview: