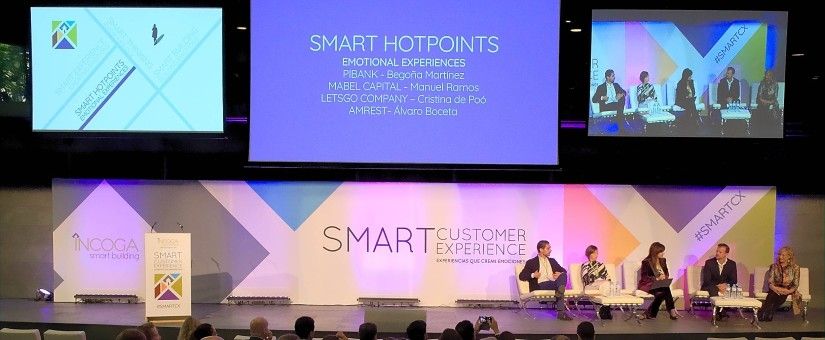 A Coruña, 26 October 2018. On October 24th, I Foro "Smart Customer Experience" Forum took place at the Rafael del Pino Auditorium in Madrid. A forum that revolved around how the creation of physical and emotional spaces becomes the spearhead of the growth and modernization strategies of companies in all sectors of the activity.
Managers from the retail, banking, entertainment and catering sectors joined us during the morning to talk about customer experience and share experiences and knowledge about what physical spaces should be like where companies and customers interact today.
As such, the presentations were delivered by the main companies like: Banco Santander, Pibank, Adolfo Domínguez, MABEL Capital, LetsGo Company, FANScinology and Incoga Smart Building.
Incoga explained how with its own working methodology, Smart Building, had disrupted the construction sector with an innovative vision of its services that incorporates experiential marketing consulting. We conceptualize and develop sales surfaces and residential spaces that tell stories, generate emotions and promote experiences consistent with the features of brands.
Today we can proudly say that we are at worldwide level the strategic partner of leading companies in sectors such as retail, residential and industry.
Thank you all for attending and making possible the experience!