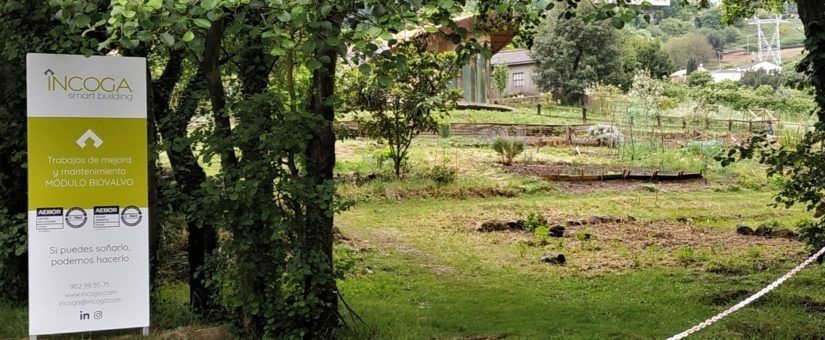 The actions to be carried out are part of a cooperation agreement between the building company and the University.

These works shall allow maintaining the research activity of Grupo de Construcción gCONS and resume the visits of the informative program.
A Coruña, 27 April 2021. We started the maintenance and improvement work on the roof of the Biovalvo Module, an experimental building of Universidade da Coruña (UDC) built in 2015, within the framework of the Research Project for the "Valorisation of Galician bivalve shells in the field of construction". These actions are part of a cooperation agreement signed between UDC and the Galician construction company INCOGA, which took charge to carry out the first actions.
For the University and, especially, for the Construction Group gCONS coordinated by Professor Fernando Martínez Abella,
"this agreement shall allow us maintain the research activity developed to date, through a complex system of electronic sensors, and resume the visits of the informative program of UDC Environment Office (OMA), in the near future."
The managing director of INCOGA, Rubén Cernadas, outlines that:
"this solidarity action shall allow us to contribute our bit for advancement of the research and development of new construction materials in the field of bioconstruction, sustainability and energy efficiency."
The objective of this experimental installation is to monitor the hygrothermal and energy performance and durability of all construction solutions that include mussel shells. It is also intended to promote social awareness about the potential use of the mussel shell, so the Biovalvo Module has always received visits from students and researchers as it is a demo construction. The building was designed under low energy consumption parameters, and bioconstruction principles were applied therefore: bioclimatic design and low environmental impact of the materials throughout their life cycle.