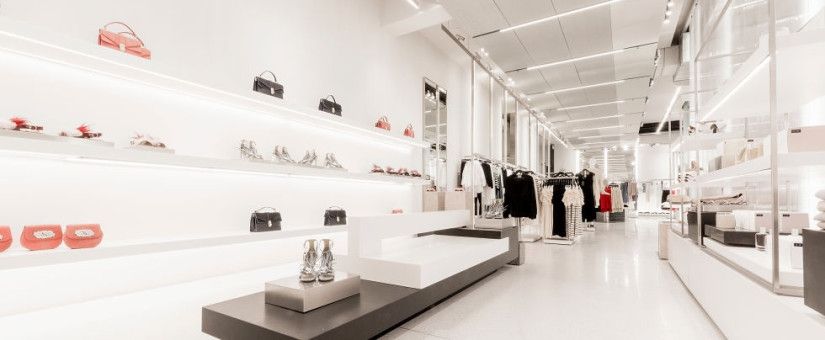 A Coruña, 7 April 2017. Starting with its cube-based glass façade, work of the architect Rafael de la Hoz, and the combination of flat shapes of the glass and volumes, up to the smallest details of eco-efficient technology make this 6,000 m2 store distributed over 4 floors a very special project.
All the floors are joining to a central cube designed as a nod to the façade, as is the furniture simulating stone but, in reality, it is made of new materials obtained from resin.
A huge pillar crossing six floors is the star of the building, and has been left in view, between the two escalators, which on all floors overlook the main façade, while on the back is an elevator.
LED lighting, temperature and even air are self-regulated according to the needs of each moment of the day, in one or another area of the store. Everything is centralized as to consume 20% less electricity and 40% less water than in conventional stores. In addition, the energy of this store is one hundred percent of renewable origin.
During the execution of the store, 75% of the material used in its construction was recycled.